Intellectual Property Rights: Regarding Computer Programs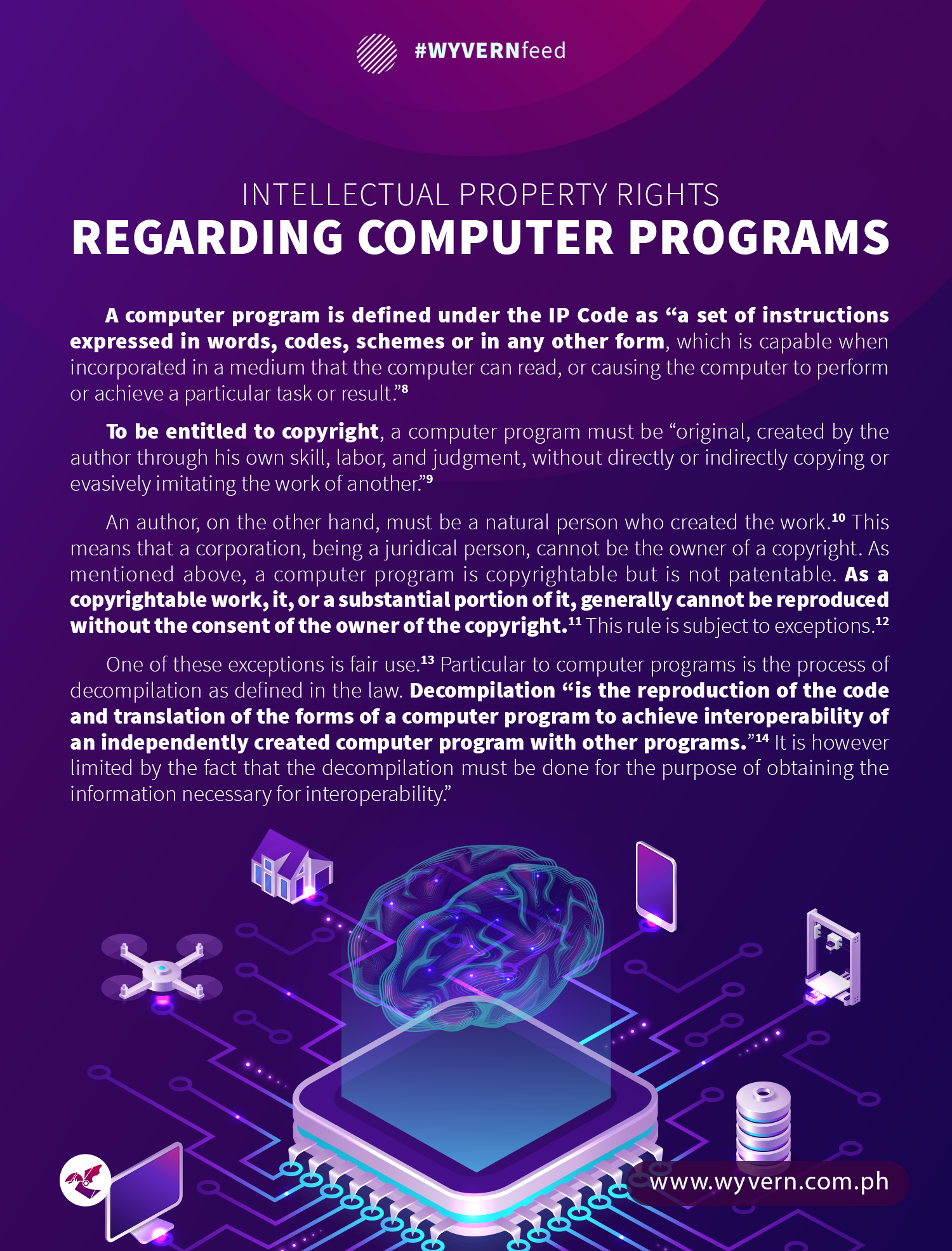 #WyvernFeed Being a product of creativity, computer programs are protected by laws that also govern intellectual properties. How can you ensure that your program remains protected?
The Computer Software industry is primarily protected by Intellectual Property Rights. Computer Programs, alongside articles, books, and other 'original works', are entitled to copyright the moment that they are created. This prevents the reproduction of the program without the permission of the owner.
In order to be subject to copyright, the program must fit into certain criteria. This would help guarantee that the program itself is not an indirect copy or an imitation of a previously copyrightable software.
_____
Footnotes:
[8] Sec. 171.4, IP Code.
[9] Sambar v. Levi Strauss & Co., G.R. No. 132604, 6 March 2002.
[10] Sec. 171.1, IP Code.
[11] Sec. 177.1, IP Code.
[12] Sec. 184, IP Code.
[13] Sec. 185, IP Code.
[14] Id.
[15] Id.